Estes Park Health Birth Center Talks About C-sections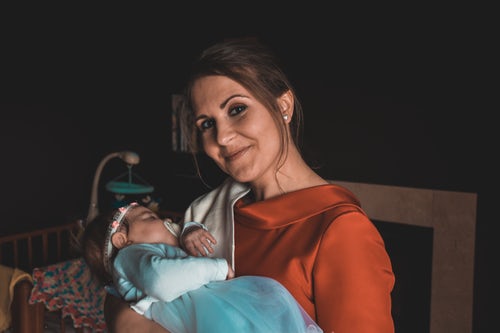 Estes Park Health Birth Center is a Baby Friendly© Designated Hospital and is honored to care for Estes Park families. The top priority for our Birth Center team is to provide safe, high-quality care that helps our patients with their unique delivery experience. Our RN's are highly capable, dedicated and equipped with many years of experience. They take great pride in caring for our patients throughout the phases of labor, delivery and post-partum.
Safety for our moms and their baby is our first concern. No one can predict how a pregnancy or delivery will progress. Most progress without difficulty, but if problems occur, our doctors and nurses are highly qualified to manage those problems. Emergency medical equipment is provided in every room, and a surgical services crew is on standby 24 hours a day during a labor.
Estes Park Health provides Childbirth Education Classes to help parents to feel comfortable with the delivery process and post-delivery care of their new baby.
There are times when no matter how much preparation and care is taken for a natural childbirth, that a Cesarean Section (c-section) must happen. The March of Dimes does an excellent job outlining when a physician may opt to perform a c-section, and none of the criteria for deciding to perform a c-section is influenced by a patient's ability to pay for the procedure.
What are medical reasons for a c-section?
A person may need a c-section because of complications that make vaginal birth unsafe for mom or baby. For example:
Complications during pregnancy
A woman has had a c-section in the past or had other surgeries on her uterus (womb). The more c-sections someone has, there's a greater risk for pregnancy complications. Some women can safely have a vaginal birth after they've had a c-section.
There are problems with the placenta, such as placenta previa, which can cause dangerous bleeding during vaginal birth. The placenta grows in the uterus and supplies the baby with food and oxygen through the umbilical cord.
A woman has an infection, like HIVor genital herpes. These infections can be passed on to baby during vaginal birth, so a c-section is safer for the baby.
A woman has a medical condition that may make vaginal birth risky, like diabetesor high blood pressure.
A woman is having multiples(twins, triplets or more).
Complications that affect a baby and labor and birth
Labor doesn't progress. This means it's too slow or stops.
Baby is very large.
Baby isn't in a safe position for birth.
Umbilical cord is pinched or there is umbilical cord prolapse.
Baby is in distress. This could mean the baby isn't getting enough oxygen or the heartbeat may not be regular.
Baby has certain birth defects. Birth defects are health conditions that are present at birth.
It's been almost two years since the Estes Park Health Birth Center received its Baby-Friendly designation. We are one of only 16 Colorado hospitals to have earned this distinguished designation. The Birth Center's Nurses and Lactation Specialists provide excellent breastfeeding education and lactation support to families to start "our" babies on a path to good health.
Being a Baby Friendly© Designated Hospital means we strictly follow these guidelines, we
Don't separate mom from their baby for any reason, including lab draws, exams or procedures. (This is called rooming-in and has many benefits for both mom and baby.)
Encourage skin-to-skin between mom and baby from birth.
Have certified lactation nurses on staff that see mom and baby to ensure that breast feeding is off to the best possible start.
Teach moms how to breastfeed and reinforce why it's the best possible nutrition moms can give their baby.
Do not offer formula to a breastfed baby without a medical order.
Teach moms how to properly feed their baby formula if that is their feeding choice.
Support moms in their decision about how to best feed their baby.
Do not routinely offer pacifiers.
The Estes Park Health Birth Center offers Child Birth Classes and Car Safety Seat Checks. Call 970-586-2200 for more information about the Birth Center.