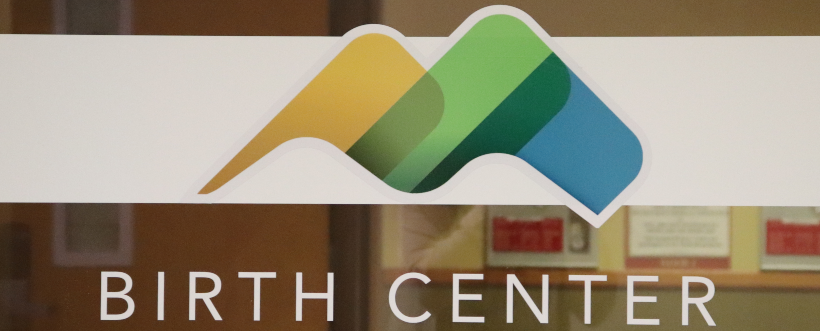 Estes Park Health Birth Center, a Baby Friendly© Designated Hospital, is honored to care for your growing family and encourages you to be an active participant in your baby's birth. Our goal is to provide safe, high-quality care that helps you achieve your delivery experience. Our RN's are highly capable and dedicated to tailoring care to your specific needs. Equipped with many years of experience, they take great pride in caring for you and your varying needs throughout the phases of labor, delivery and post-partum. Call 970-586-2200 for more information about the Birth Center.
Our staff includes:
Our obstetric, pediatric, lactation and anesthesia services are available 24 hours a day, 365 days a year.
Martin Koschnitzke, MD, is Board Certified in Obstetrics and Gynecology
Mark Wiesner, DO, is Board Certified in Pediatrics
Megan Ross, MD, is Board Certified in Pediatrics
As a Baby Friendly© Designated Hospital, the Birth Center:
Doesn't separate you from your baby for any reason, including lab draws, exams or procedures. (This is called rooming-in and has many benefits for both mom and baby.)
Encourages skin-to-skin between mom and baby from birth.
Has certified lactation nurses on staff that see you and your baby to ensure that breast feeding is off to the best possible start.
Teaches you how to breastfeed and reinforces why it's the best possible nutrition you can give your baby.
Does not offer formula to a breastfed baby without a medical order.
Teaches you how to properly feed your baby formula if that is your feeding choice.
Supports you in your decisions about how to best feed your baby.
Does not routinely offer pacifiers.
Our Suites
Inside our secure birthing center, you'll find safe, comfortable suites. Visiting hours are open, and we welcome sibling visitation unless otherwise specified.
Suites are equipped with:
Rocking chairs
Sleeper couches
Jacuzzi tubs
Flat screen HD TV with smart app access
Free WiFi
Additional seating
Safety
Safety for you and your baby is our first concern. No one can predict how your pregnancy or delivery will progress. Most progress without difficulty, but if problems occur, our doctors and nurses are highly qualified to manage those problems. Emergency medical equipment for you and your baby are provided in every room. A surgical services crew is on standby 24 hours a day when you are in labor.
Postpartum Recovery
Following the birth of your baby, we encourage your support person to stay with you as we help you learn how to care for your new baby. During your stay, we want you to be comfortable and cared for at all times, while learning the necessary skills to bond and care for your baby at home. Meals for you and one other adult are provided at no additional cost, and we treat you to a celebratory "baby meal" before you go home.
In our Birth Center, the safety and security of you and your newborn is our highest priority. To that end, we practice and teach Safe to Sleep © practices to help keep your baby safe and sound during sleep. We also utilize a state-of-the-art security system to further ensure safety.
Prior to your discharge home, we administer a non-invasive hearing screen and a genetic screen. One of our certified child passenger safety technicians (CPST) also performs a car seat check.