Stephen Alper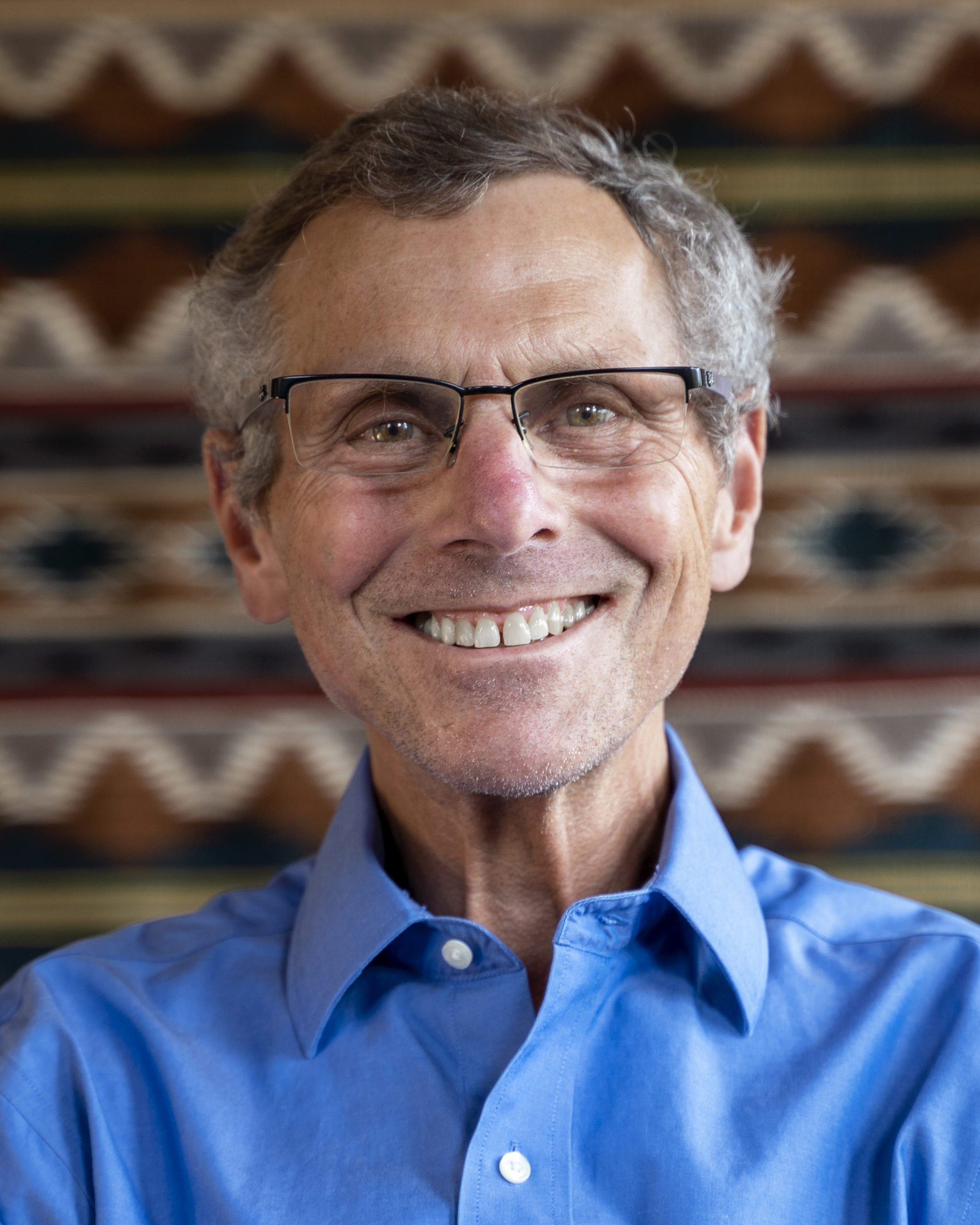 Treasurer
Residence in Estes Park:
  Since 6/2018
Prior Experience:  
From 2004-2018 I was the administrator at an Eye Institute at an academic medical center in Milwaukee, Wisconsin.  I was in charge of both the health system (hospital) side and medical school (physician) side.  This was a relatively large operation with combined revenues of over $40 million and more than 250 staff.  We provided more than 80,000 patient visits and 4000 surgeries per year.  During my tenure our profit on the hospital side increased by twenty-fold and on the medical school side we were able to put over $1 million in our endowment fund for each of the last several years I worked there.  In addition to our financial success we were consistently in the 90
th
 percentile in patient satisfaction and in the upper tier in both staff and physician satisfaction. Prior to this position I was part of the senior leadership team in a community hospital in a suburb of Milwaukee where I was responsible for physician relations and business development.  Key achievements included the acquisition of several physician groups and a significant increase in surgical volume. I have also held leadership positions in managed behavioral healthcare where I directed outpatient services in multiple clinics.  Although I have not practiced clinically for over 25 years, I am currently a licensed psychologist in Wisconsin and Colorado.
Prior Participation in community Boards or Committees:  
In my professional career I was consistently involved in both boards and committees involved in specific projects (for example: converting to EPIC, construction), improving operations, and on search committees (hiring physicians and senior leaders).  In Wisconsin I was on the board of directors of our religious organization.  Currently I am a board member of our Condo Owner Association.
Educational Background:
 PhD Educational Psychology, University of Minnesota MA Human Development, University of Connecticut BA Psychology, University of California at Berkeley.
Narrative:  
I believe I can make an impactful contribution that supports the provision of excellent and sustainable healthcare in the Estes Valley.  Based on my career experience and education, I can contribute workable ideas and make decisions that will help Estes Park Health provide quality services in an effective and efficient manner. In my work I thoroughly enjoyed creating an environment and culture where staff were supported in their efforts to provide excellent service.  This resulted in a high degree of staff satisfaction and excellent customer/patient satisfaction. Estes Park Health is facing a number of significant issues. These include the viability of a merger or incorporation by a larger healthcare system, the ability to hire and keep a quality health care staff, and Colorado Proposition 106, Access to Medical Aid in Dying. I have worked both in large healthcare systems and in a community hospital. These experiences will provide me with multiple perspectives on any discussions that would consider a potential incorporation of Estes Park Health by a larger system.  I have experience in developing strategy and tactics to both engage and maintain a quality health care staff in an increasingly competitive healthcare environment.   I support Proposition 106 as I believe it is part of providing quality and respectful healthcare to both patients and their families.  As a member of the board, I will be guided by what will best support the provision of excellent and sustainable healthcare to the community.
David Batey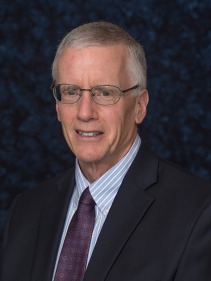 Chairman
Prior work experience:
Epidemiologist/Advisor, Global Medicine & Occupational Health Department, ExxonMobil, 1990-2012; Associate Director, Preventive Cardiology Program, New Jersey Medical School, 1986-1990; Post-Doctoral Fellow, Cardiovascular Disease Prevention, New Jersey Medical School, 1984-1986; Co-Chief Medical Psychology Intern, Duke University Medical School, 1981-82; "Live For Life" Wellness Program, Program Development, Training, and Delivery Consultant, Johnson & Johnson, 1979-81 and 1982-84; Research Assistant, Rutgers University, 1978-1979; Teaching Assistant, Ball State University 1977-78; Volunteer Leader, Peace Corps Afghanistan, 1973-1977; Peace Corps Volunteer, Peace Corps Afghanistan,1971-73.
Current Volunteer Work:
Chair, Estes Park Medical Center Board of Directors, Chair, Estes Valley Community Fund Committee of Community Foundation of Northern Colorado; Chair, Estes Park Development Corporation (EDC) Competitive Broadband Committee; Chair, EDC Strategic Planning Committee; President, Meadowdale Hills Property Owners Association Board of Directors; Editorial Board Member, Estes Park Trail-Gazette.
Past Volunteer Work:
Training Coordinator, YMCA of the Rockies Hikemaster Program; Board Member, Estes Park Non-Profit Resource Center; Resource Coordinator, Estes Valley Amateur Radio Club; Member, Estes Valley Broadband Engineering Project Oversight Committee; Estes Park Ambassador; Board Member, Estes Park Ambassadors; Training Coordinator, Estes Park Ambassadors; Board Member, Estes Park Newcomers; Coordinator, Friends of the Estes Valley Community Center; Coordinator, Estes Park One Percent Sales Tax Campaign; Coordinator, Estes Park SB-152 Broadband Campaign; Coordinator, Estes Valley Community Center Campaign; Estes Valley Community Center Design Advisory Group.
Education:
Kalamazoo College, BA, Psychology; Ball State University, MA, General and Experimental Psychology; Rutgers University, PhD, Clinical Psychology emphasizing Psychophysiology and Behavioral Medicine; Medical Psychology Internship, Duke University Medical School; Postdoctoral Fellow, New Jersey Medical School, Cardiovascular Disease Prevention; Rutgers University/Robert Wood Johnson Medical School, MPH, Epidemiology and Quantitative Methods; University of Texas School of Public Health, DrPH – Occupational and Environmental Health, completed coursework and qualifying exam.
Selected Professional Experience:
New Jersey Medical School: Co-Principal Investigator of two National Institutes of Health multi-center research studies on Hypertension and Hypercholesterolemia prevention, Designed, conducted, analyzed, and communicated studies of cardiovascular disease issues; Coordinated multi-disciplinary teams to address research and/or operational issues.
ExxonMobil: Managed a variety of operational units; Medical information systems: supervised program and practice implementation, quality analysis and reporting, Designed and implemented international drug and alcohol testing program; Designed and conducted international training and reporting programs for operational quality control assessment, Designed and implemented multi-county financial and operational outcomes reporting systems.
Brigitte Foust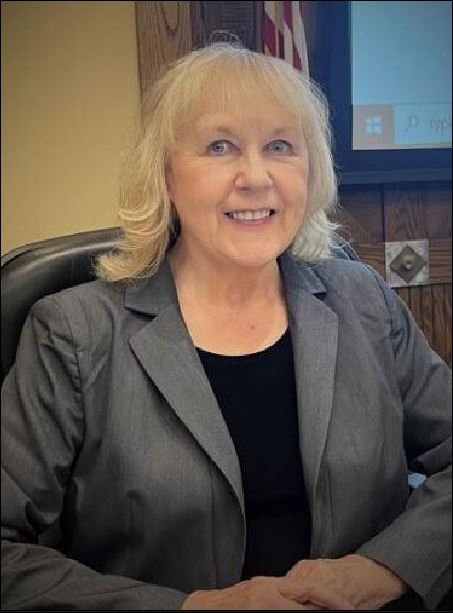 Secretary
Brigitte is a highly motivated healthcare professional with over 25 years extensive management experience in the healthcare field, she is a visionary leader. Brigitte is passionate about efficient and high-quality patient care. Brigitte has enjoyed many leadership positions throughout her career in the healthcare industry, including holding the position of Chief Operating Officer in a critical-access hospital. Her personal and professional experiences have taught her the following about herself: She always puts the patient in the center of all that she does. Her instincts are good but she seeks data for her decisions. She stays calm when faced with adversity. She stays focused when making high-impact decisions. She is constantly learning because she never settles. She educates, refines, and drives herself to be a better person. She loves to win, but helping the team to win gives her greater joy.
Achievements: Brigitte's greatest accomplishment was during her position as COO, when she prevented the distressed hospital from bankruptcy and potentially closing. She implemented a survival strategy, made the difficult but necessary decisions, such as reducing the workforce, ending nonprofitable services, and renegotiating contracts and wages. She upgraded billing and coding to electronic billing, and overhauled the hospital's Chargemaster (the dictionary of charges used by hospitals), and more. Brigitte helped the board in an affiliation agreement/partnership with a larger organization to ensure the hospitals long-term financial viability.
Professional Skills: Strategic planning, leadership, critical thinking and problem solving, business intelligence, extensive knowledge of healthcare technology, teamwork and collaboration, people management, organizational development, quality, and safety.
Domain Knowledge: Radiology. Brigitte enjoys meeting new people and hearing new perspectives, she can align, lead, and grow teams under her direction.
Brigitte was born in Sontra, Germany. She immigrated to the USA in 1982 and obtained her citizenship in April 1986. Brigitte is a resident of Estes Park, Colorado, for nine years. Brigitte attended the Occupational Academy for Roentgen Technology in Bebra, Germany, as a Radiographer, and became certified with the American Registry of Radiology Technologists in 1989 as a Radiology Technologist. She speaks fluent English and German.
Brigitte will work towards consistent financial stability for Estes Park Health, and consistent high-quality care provided by Estes Park Health. She understands the healthcare industry and its challenges, especially for a critical-access Hospital. Brigitte is honored to invest her time and energy in serving on the board of directors, using her experience, and high level of integrity, and she hopes that her presence on the board will help to move the hospital's mission on a forward path to success.
Drew Webb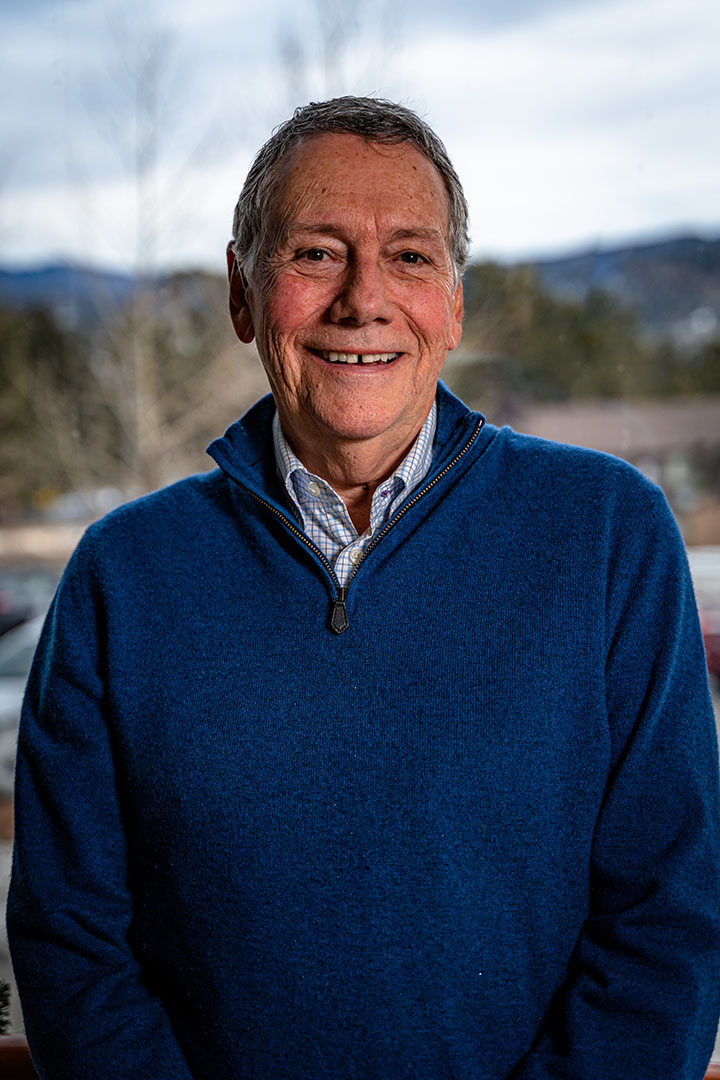 Vice Chair
I care deeply about Estes Park Health and its critical importance in serving the healthcare needs of our
community.
My role as Board Secretary with the Estes Park Health Foundation has provided me the opportunity to
better understand these needs and the importance.
Estes Park Health faces significant emerging and ongoing competitive challenges from larger healthcare
systems. There are other challenges as well, such as evolving healthcare delivery options, demographic
changes, work force availability, rising costs of supplies and labor, availability of advanced technology,
investment capital and reimbursement. In assessing these challenges, I will be guided by the principles of
what will provide excellent and sustainable healthcare to our community.
I have over 40 years of serving in senior leadership, advisory roles, and board memberships including:
Partner, Kerlin Capital Group, Los Angeles, CA; Chairman and Chief Executive Officer, Unilectric, Inc.,
Austin, TX; Chief Operating Officer, Farmer Brothers Coffee, a major food manufacturing and
distribution organization; Senior Vice President of ConAgra, Inc., responsible for global strategic
planning and mergers and acquisitions; and board positions at Coffee Bean International, Sav Max Foods,
Unilectric, Inc.
For the past 20 years I was a partner at Kerlin Capital Group, a private investment banking firm in Los
Angeles, California, advising corporations and closely held privately owned businesses in need of
operational guidance and performance improvement as well as working for buyers and sellers to
maximize corporate value in a merger and acquisition advisory role. I have helped companies clearly
understand their business positions and create alternatives to positively move forward.
Previous Participation on Local Boards or Committees:
Estes Park Health Foundation, Secretary, Investment Committee, Board Development Committee
Estes Park Museum, Investment Committee
Estes Valley Planning Advisory Committee
Educational Background:
University of Florida, BA
Harvard University School of Business, Executive MBA
Stanford University School of Business Executive Program, Advanced Marketing Strategy
US Naval Aviation Officers Candidate School and flight training program
US Navy, Commissioned Officer 1969 – 1974
I look forward to working with members of the Board of Estes Park Health, the Senior
Leadership Team, and Medical Staff in addressing the changing needs of the hospital and the challenges
presented by today's health care environment. Going forward, I will bring all my experience and
expertise in financial, strategic, operational analysis, merger and acquisitions and valued-added aspects of
transactions to the decision-making process. As a team, we need to distill a clear understanding of Estes
Park Health's strengths, weaknesses, opportunities, and threats. We must comprehend how these aspects
fit into today's competitive environment, making sure we define, understand, and accentuate our
distinctive competences. I will confirm EPH's strategic, and operating plans reflect these strengths and
build upon the core competencies.
Cory Workman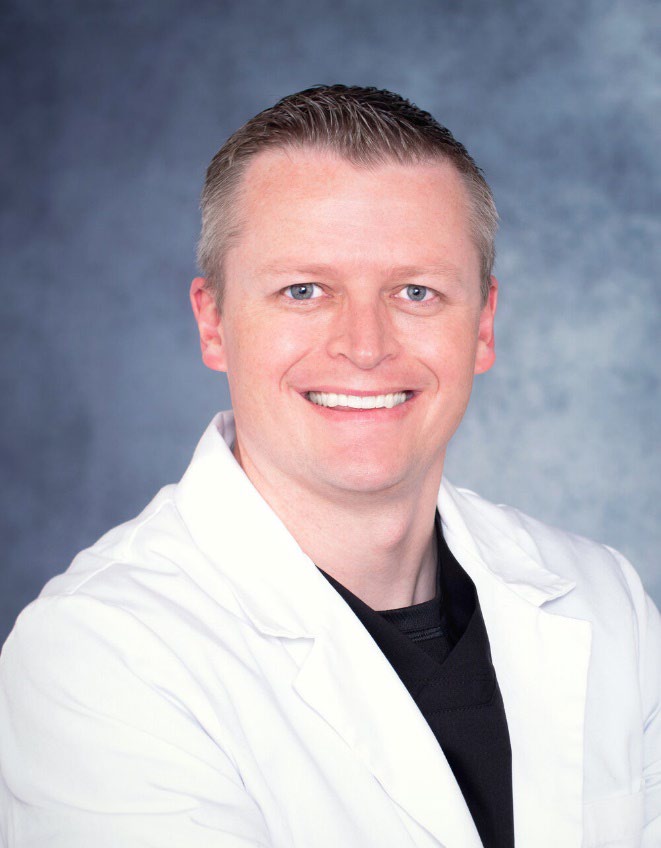 Member at Large
Dr. Cory Workman, Au.D. is a doctor of audiology who has been in the Estes Valley since 2017 as a practicing audiologist. He owns his own practice in Estes Park and has been practicing audiology for 10 years. He has a background in retail, counseling, social work, and business ownership. He received his Bachelor of Science in Psychology from Idaho State University in his hometown of Pocatello, Idaho in 2006 and his doctorate in Audiology in 2013 also from Idaho State University.
Dr. Workman has served on the National Student Academy of Audiology board of directors from 2011 to 2013 as a member at large and as President of the Colorado Academy of Audiology from 2014 to 2015. He carries board certification from the American Board of Audiology and is very active nationally for the profession of audiology. He also is active in the Estes Valley Chamber of Commerce as the Health Services Ambassador and recently completed a term as president of the Estes Valley Sunrise Rotary Club of which he has been a member since 2017.
Dr. Workman and his wife Melinda also serve as co-presidents of the Estes Park High School Band Boosters. He brings a wealth of experience and knowledge from volunteering and working to make his home of Estes Park a better place for all. Dr. Cory and his wife, Melinda, have two daughters and share a love of music, the arts, and the great outdoors. They can be found around town looking for the best live music or in the outdoors biking and skiing. They are excited to be a part of the Estes Park community and look forward to many years ahead.
The Board of Directors provide oversight of operations, financial health, and quality initiatives which are so important in providing consistent quality care to our patients, our visitors, and to those in our community. Our Board is comprised of elected residents who are passionate about providing quality health care in our community and who have experience in business operations. The Board is an excellent cross-section of our community and meets publicly each month at Estes Park Health to conduct medical center business.
Our primary purpose at Estes Park Health is to provide the highest quality, safest patient care at all levels. We are committed to continually finding ways to improve patient experiences, patient outcomes, and improve overall wellness for all citizens. We have excellent people at all levels within the medical center to take care of the medical needs of you, your family, and your friends.
For information about contacting a Board Member, please contact the Executive Assistant in the Estes Park Health Administration Office at (970) 577-4470.