Don't Put Off Life-saving Care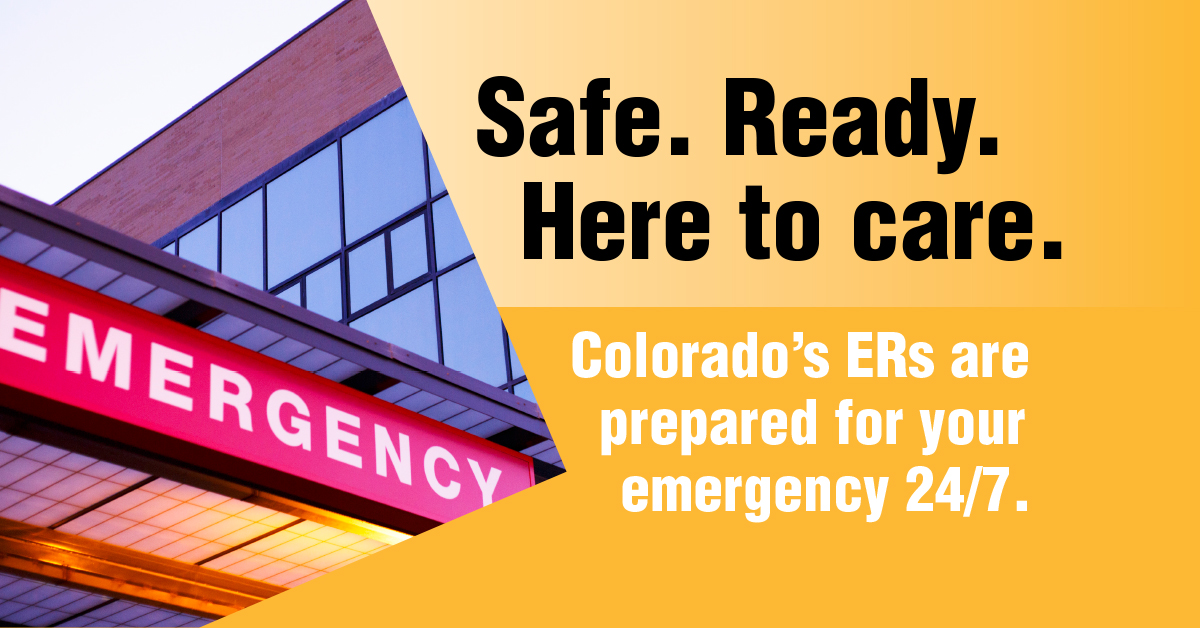 There is an alarming trend happening across the country directly related to the COVID-19 pandemic. People are not going to their local emergency department (ED) to receive critical or life-saving care. Dr. Chris Daley, EPH ED physician shared, "I think many of our community members are nervous to come to the ED because of the fears surrounding COVID-19. People should not be concerned that they're going to be exposed to COVID-19 if they come to our ED." Estes Park Health is safe, clean, and ready to care for patients.
Estes Park Health has had a screening process in place for entry into the ED since March. Leslie Roberts, ED Director says, "We are screening people when they come to the ED entrance. Patients with emergency care needs are registered and taken back to see an ED physician. If a person coming to the ED meets the criteria currently established by the CDC for possible COVID-19 exposure, this person is met by an ED nurse in full PPE and taken to a negative pressure room for additional assessment."
It's crucial that patients receive evaluation for symptoms such as chest pain, abdominal pain, severe headaches, difficulty speaking, or stroke symptoms.  Life-threatening conditions such as heart attacks, strokes, appendicitis, or large wounds need timely evaluation and treatment. It can be the difference between life and death. If you would have gone to the ED for a life-threatening condition before COVID-19, you should go now. Here are some of the reasons you should call 9-1-1 or seek ED care:
Signs of potential heart attack

Shortness of breath
Sweating
Chest pain

Signs of potential stroke

Facial droop
Arm weakness
Speech difficulties
Time to call 9-1-1

Signs of an abdominal emergency (such as appendicitis or a ruptured aortic aneurysm)
Difficulty breathing/respiratory distress
Severe pain
Bleeding
Major broken bones
Burns
Severe headaches
Fever
Dehydration
Seizure
Thoughts of suicide
The Estes Park Health Emergency Department is prepared and ready to care for you 24/7/365 during the COVID-19 healthcare crisis and for a long time after. At Estes Park Health you will receive personal, professional care and treatment by our highly trained and dedicated ED nurses and physicians. We strive every day to treat each patient in our ED like they are our family or close friend. We wouldn't knowingly expose our family and friends to COVID-19 and we have strict processes in place, following CDC guidelines, to create the least possibility of exposure. We want you to know and rest assured we are always ready and prepared for whatever emergency arises at any time.
For additional information on the EPH Emergency Department, please go to https://eph.org/our-services/emergency-trauma-services/emergency-department. And to learn more about the EPH Level IV Trauma Certification, please go to https://eph.org/our-services/emergency-trauma-services/level-iv-trauma/.