The Senior Leadership Team is Estes Park Health's administrative group that implements the strategic direction as defined by the Estes Park Health Board. The team is made up of experts from the field of healthcare administration, nursing, human resources, finances, and information services. Led by Vern Carda, CEO, the group works with the Estes Park Health staff and physicians to accomplish the mission and reach our vision.
Vern Carda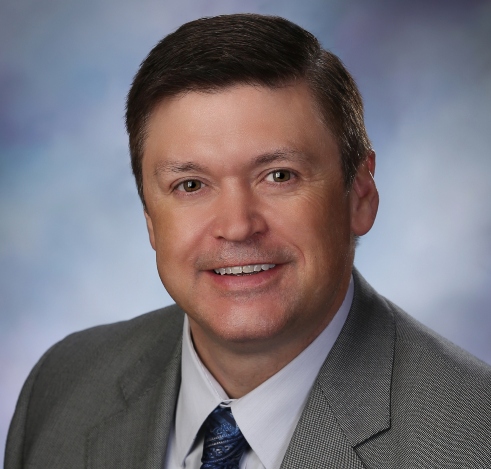 Chief Executive Officer
Hello, everyone, I'm Vern Carda, and thank you so much for having me here at Estes Park Health. I'm so glad to join you in this beautiful high-mountain organization. Well, I must be honest. When I interviewed for and accepted this position, I could never have guessed I would arrive in the middle of a world-wide pandemic. And yet, here we are, in this thing together. I would normally have scheduled some community meetings to share my vision of how we will work together to succeed in caring for the health needs of the Estes Valley. These times are anything but normal, and yet I completely believe we will get through this and succeed together, all for one, one for all. What I've been able to observe at Estes Park Health since I arrived, is an incredibly dedicated and gifted staff. Their focus has been 100% on keeping our patients and community safe and keeping each other safe. What I see is a family working together for the good of each other, and that makes me proud to be part of this family. As an independent, critical-access hospital, we are able to be nimble and make decisions that positively impact patient care and our staff. Setting up the COVID operations team early in this health crisis was brilliant. I've spoken with several other critical access hospitals, and they are nowhere near as organized as Estes Park Health is to face this healthcare crisis at this time. We talk daily about the challenges to keep PPE stocked and healthy workers on the floor, but we are not letting that stop us from working the plan to achieve the best outcome. We will get through this and we will be stronger for having survived it. I know that the unknown of COVID-19 creates a high level of anxiety, worry, and perhaps fear. I want you to know that the safety of everyone who is part of the Estes Park Health family and the Estes Valley community is my top priority. I am working closely with the medical staff, senior leadership team, intergovernmental agencies, and our own Ops team to make the right decisions to protect all of you, the best ways we can. I want you to know that Estes Park Health's recent innovation has pushed through some services that could possibly been years in the making, instead of weeks. We have rolled out telehealth/Virtual Visits through the Physician Clinic as a way for providers and their patients to stay connected. Think of the relief when our patients can have a "face-to-face" with a provider. The Physician Clinic staff is working with patients who had appointments canceled and have those appointments rescheduled with our new technology. The state awarded us our Community Integrated Health Care Service Agency (CIHCS) license to begin our Community Paramedics program. This group of talented paramedics will support our providers and EMS teams and will bring a tremendous service directly to our community members in their homes or wherever they have need in and around our Town. The service will officially begin on May 1, 2020. Please know that we continue to work behind the scenes to make sure we are searching out every opportunity to receive financial assistance. I will always – always – be honest and straight with you: This COVID-19 crisis is taking a toll on our financial picture. We are working diligently to make sure we can keep everyone employed, take care of our patients, and continue to be financially stable. We will continue to work through the crisis to adjust the services we provide to ensure that our community is served, that we stay economically stable, and that we retain this highly skilled and compassionate staff. We're in a better financial position than many or most critical access hospitals. We can do it – together. If you have any questions or need some reassurance, please reach out to me at
vcarda@eph.org
. I intend to provide, to all of you, a reassuring and supporting voice of truth in the noise. Thank you for placing your trust in me, Vern
Gary Hall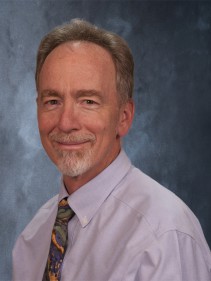 Chief Operating Officer
Chief Information Officer
Gary Hall is the Chief Operating Officer and the Chief Information Officer and has been at Estes Park Health since 2005. Gary has helped evolve the organization, bringing electronic health records to the outpatient clinic, emergency room and other areas, and Epic/Lawson to the entire enterprise in 2019. He has guided the organization to many advancements in networking, hardware, software and other systems. In addition to information technology (IT), Gary manages the Facilities team for the Estes Park Health campus, the ancillary clinical departments (Lab, Radiology, Rehab Services, and Pharmacy) and the Dietary Department, and has overseen many other parts of the organization when needed. Gary has worked with his peers from around the state to help bring the state health-information exchanges to fruition, and for many years chaired the state "C4" CIO group, as the members collaborate to share information and move Colorado healthcare IT forward. Gary is the safety officer at EPH and, with his extensive FEMA training, oversees the management of emergency preparedness efforts. He and his wife, Linda, have lived in Estes Park since 2003 and have two terrific daughters scattered across the USA. Prior to moving to Estes, Gary had a long career in IT in the fields of direct marketing and database management. He graduated with an English degree from the University of Nebraska-Lincoln, and enjoys running mountain trails, performing music, and continuing to learn throughout his life. Gary loves to fix and build useful healthcare systems, and believes that the greatest success is possible at Estes Park Health by creating strong, positive relationships with the physicians, staff, board, community and leadership team.