Colorado End of Life Tele Town Hall Meeting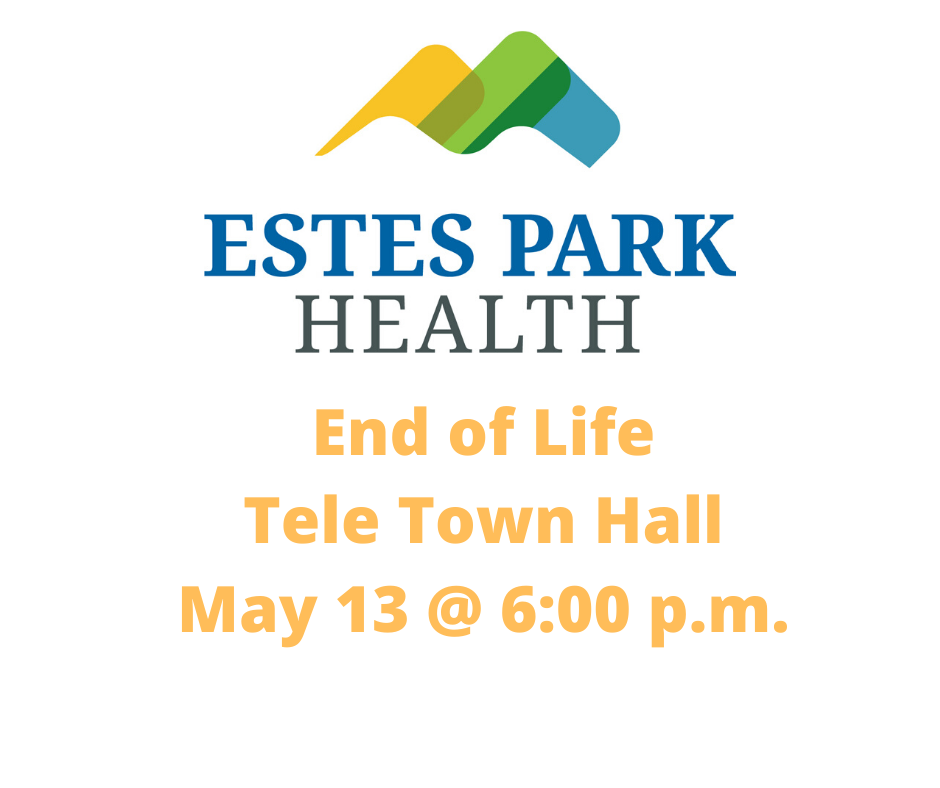 Tele Town Hall for Community Input on Estes Park Health's Colorado End of Life Options Act Policy is May 13, 2020 6:00 pm
The Estes Park Health (EPH) Board of Directors will seek community input on EPH's Estes Park Health Colorado End of Life Options Act Policy in a Tele Townhall meeting on Wednesday, May 13, 2020 at 6:00 pm.
Please register for Estes Park Health Tele Town Hall: End of Life Options on May 13, 2020 6:00 PM MDT at:
https://attendee.gotowebinar.com/register/7006930724808599054
After registering, you will receive a confirmation email containing information about joining the webinar.
The Tele Townhall meeting will begin with a brief summary of the current policy followed by questions and answers and community comment.
The links below provide background information in preparation for the Tele Townhall.
The Colorado End of Life Options Act is available at https://www.sos.state.co.us/pubs/elections/Initiatives/titleBoard/filings/2015-2016/145Final.pdf
The Estes Park Health Colorado End of Life Options Act Policy and Procedure is available at https://eph.org/wp-content/uploads/2019/03/EPH-Colorado-End-of-Life-Options-Act-Policy-Approved-2-25-2019.pdf
The Colorado Department of Public Health and Environment site on Medical Aid in dying is https://www.colorado.gov/pacific/cdphe/medical-aid-dying
The 2017 to 2019 trends and totals data summary report for Colorado End of Life Options Act is available at https://drive.google.com/file/d/1-gPiQos0ezHQrL6nMI1FZL8J3ODNkwRV/view