Breastfeeding education improves health for moms and babies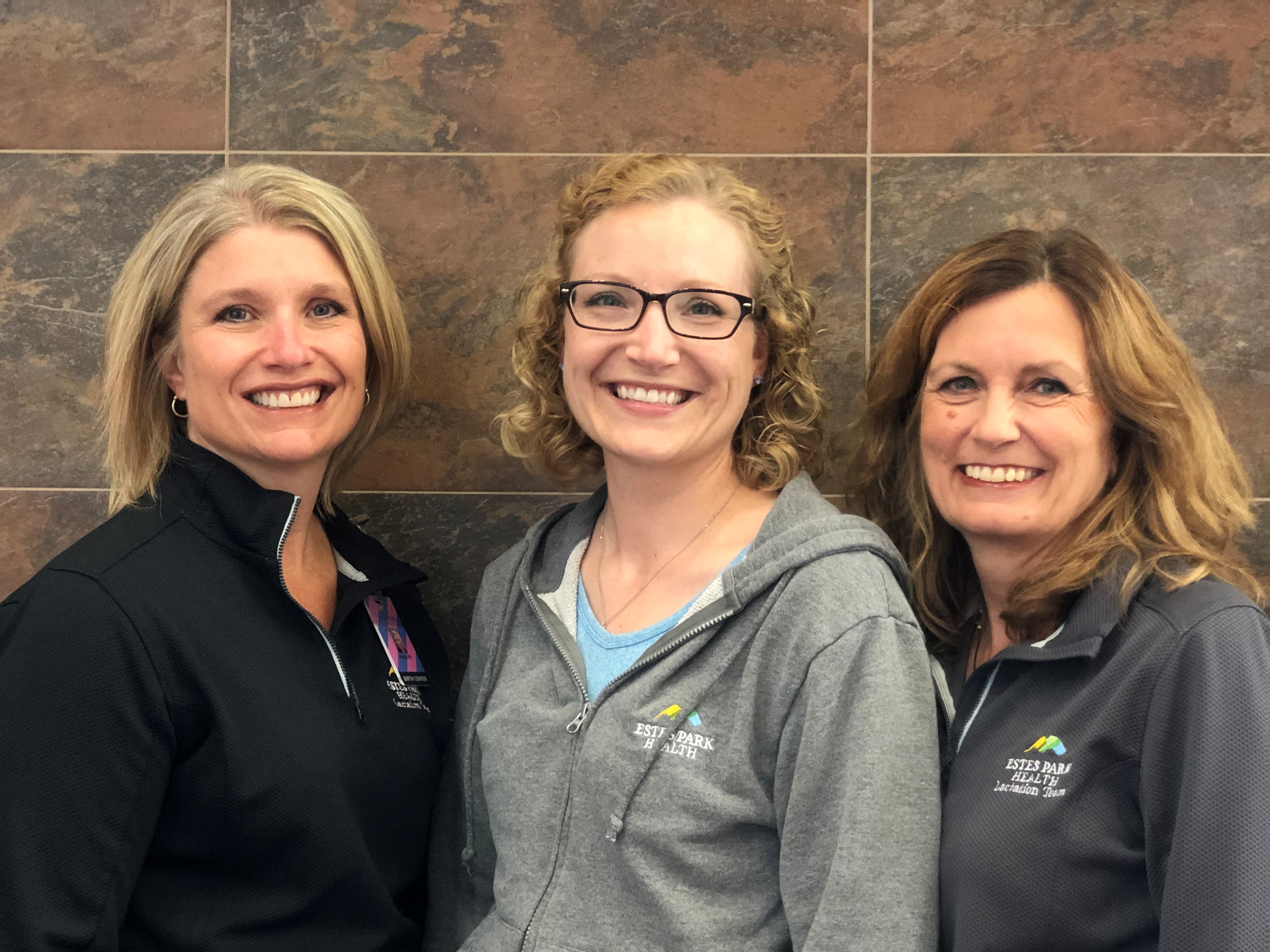 Helping our community make healthy lifestyle choices is not only for the adults in Estes Park. At the Estes Park Health Birth Center, we help the newest members to our community – 91 in 2018 – start their healthy life journey out right. Our exceptional Birth Center staff includes: Board Certified OB/GYN physician Dr. Martin Koschnitzke, Board Certified Pediatricians Dr. Mark Wiesner and Dr. Patti Aldridge, exceptional Obstetric RNs and certified lactation nurses from the Physician Clinic. Prenatal childbirth education is offered to every pregnant family to discuss the benefits of breastfeeding, normal expectations in the first several weeks of delivery, benefits of delivering at our Baby Friendly Birth Center and lactation resources available after delivery.
Breastfeeding education can impact the health and well-being of our moms and babies
August is National Breastfeeding month and Estes Park Health is proud of the lactation support we provide to our new families. "I love working with families as they enter into the new challenges of parenting," shares Lesta M. Johnson RN-BC, MSN, IBCLC. "The early days are so important for the life-long health and well-being of mothers and babies. It is my heartfelt passion to do everything I can to help each family meet their breastfeeding goals." Lesta recently was certified by the International Board of Lactation Consultant Examiners (IBLCE), lactation team member, Allison Stadler, RN, also holds this certification. IBLCE establishes the highest standards in lactation and breastfeeding care worldwide, and we are delighted to have Lesta and Allison's expertise here in Estes Park for our families.
Breastfeeding support and resources are available to moms in the community
"Breastfeeding is natural, but not always easy. I love being a cheerleader for a mom and her baby as they learn the process together. Sometimes a little support can make all the difference," states Allison Stadler RN, IBCLC. To help our new families be successful in their breastfeeding journey, Lactation Clinic hours are available Monday through Friday during regular Physician Clinic hours. You can call 970-586-2200 for an appointment.
We recognize that moms really enjoy learning from other moms, so we started a Mom's Milk and Cookie group on the first Tuesday of every month at 5:30 p.m. Supported by the lactation team, Lesta Johnson, Allison Stadler and Wendy Ash, moms can ask questions, seek community resources and publicly feed their baby in a safe, supportive environment. Wendy Ash, RN, CLC,  reveals, "I feel very fortunate to be part of such an excellent team. I love meeting moms during their pregnancy to discuss feeding options and answer questions. Teaching the Childbirth Education class is one of my favorite things to do! And then, as part of the pediatric team, I get to see these beautiful families grow up. It really is a privilege to be on this journey with our communities' families."
To learn more about the Birth Center, Car Seat Safety, Childbirth Education, Family Planning and Maternal Mental Health.. To learn more about what it means for the Estes Park Health Birth Center to be Baby Friendly, visit www.babyfriendlyusa.org/about. If you would like more information about the benefits of breastfeeding, please go to www.womenshealth.gov/breastfeeding/making-decision-breastfeed.