Elected Board Members
Stephen Alper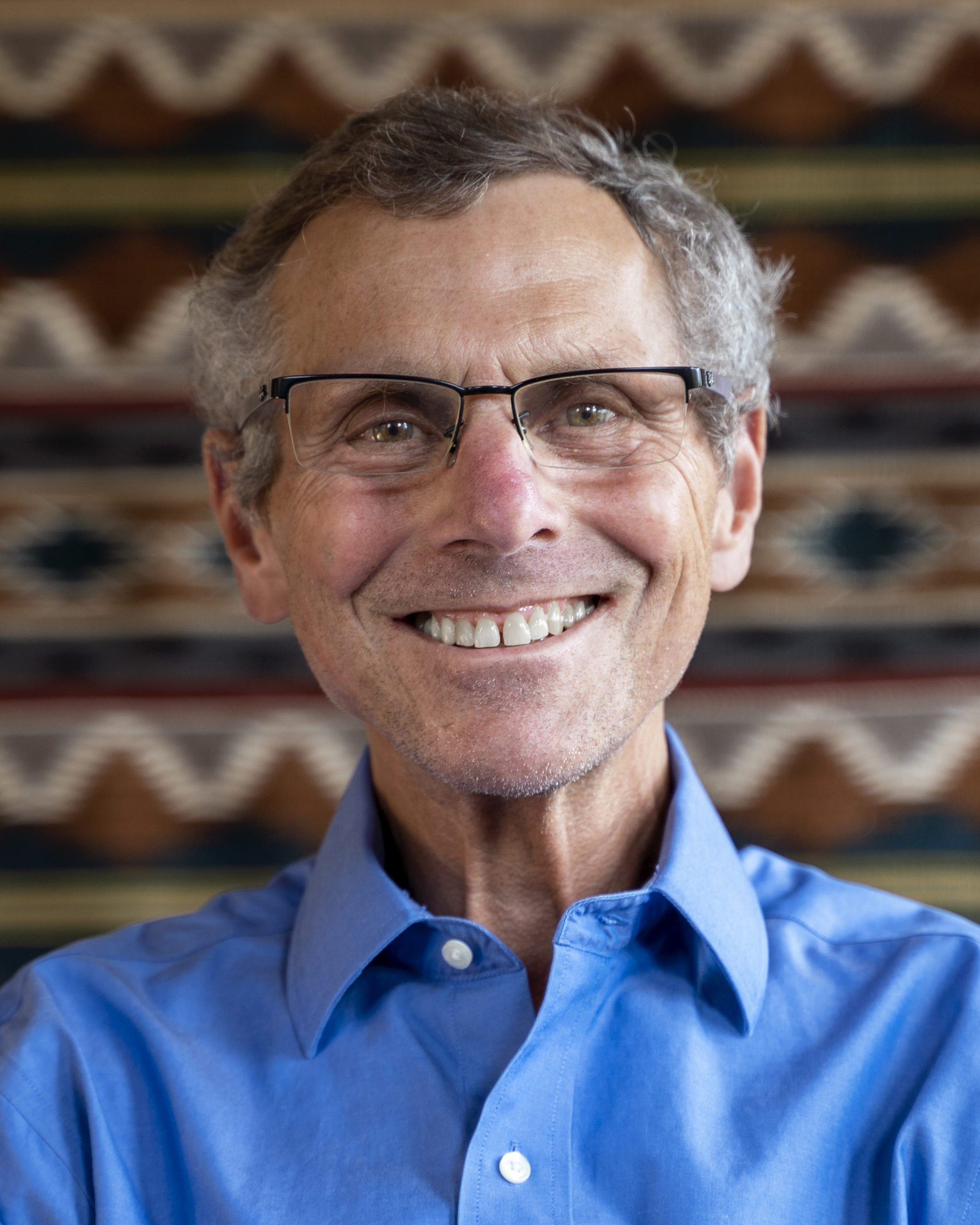 Name:  Stephen Alper
Residence in Estes Park:  Since 6/2018
Prior Experience:  From 2004-2018 I was the administrator at an Eye Institute at an academic medical center in Milwaukee, Wisconsin.  I was in charge of both the health system (hospital) side and medical school (physician) side.  This was a relatively large operation with combined revenues of over $40 million and more than 250 staff.  We provided more than 80,000 patient visits and 4000 surgeries per year.  During my tenure our profit on the hospital side increased by twenty-fold and on the medical school side we were able to put over $1 million in our endowment fund for each of the last several years I worked there.  In addition to our financial success we were consistently in the 90th percentile in patient satisfaction and in the upper tier in both staff and physician satisfaction.
Prior to this position I was part of the senior leadership team in a community hospital in a suburb of Milwaukee where I was responsible for physician relations and business development.  Key achievements included the acquisition of several physician groups and a significant increase in surgical volume.
I have also held leadership positions in managed behavioral healthcare where I directed outpatient services in multiple clinics.  Although I have not practiced clinically for over 25 years, I am currently a licensed psychologist in Wisconsin and Colorado.
Prior Participation in community Boards or Committees:  In my professional career I was consistently involved in both boards and committees involved in specific projects (for example: converting to EPIC, construction), improving operations, and on search committees (hiring physicians and senior leaders).  In Wisconsin I was on the board of directors of our religious organization.  Currently I am a board member of our Condo Owner Association.
Educational Background:
PhD Educational Psychology, University of Minnesota
MA Human Development, University of Connecticut
BA Psychology, University of California at Berkeley.
Narrative:  I believe I can make an impactful contribution that supports the provision of excellent and sustainable healthcare in the Estes Valley.  Based on my career experience and education, I can contribute workable ideas and make decisions that will help Estes Park Health provide quality services in an effective and efficient manner. In my work I thoroughly enjoyed creating an environment and culture where staff were supported in their efforts to provide excellent service.  This resulted in a high degree of staff satisfaction and excellent customer/patient satisfaction.
Estes Park Health is facing a number of significant issues. These include the viability of a merger or incorporation by a larger healthcare system, the ability to hire and keep a quality health care staff, and Colorado Proposition 106, Access to Medical Aid in Dying. I have worked both in large healthcare systems and in a community hospital. These experiences will provide me with multiple perspectives on any discussions that would consider a potential incorporation of Estes Park Health by a larger system.  I have experience in developing strategy and tactics to both engage and maintain a quality health care staff in an increasingly competitive healthcare environment.   I support Proposition 106 as I believe it is part of providing quality and respectful healthcare to both patients and their families.  As a member of the board, I will be guided by what will best support  the provision of excellent and sustainable healthcare to the community.
Diane Muno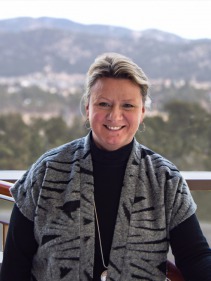 How long have you lived in Estes Park:
 I was born and raised in Iowa, lived in Lake Bluff, IL, for 15 years prior to arriving in Estes Park in 2006 to purchase The Spruce House.
Prior Experience – Career Information:  Currently the owner of 3 retail businesses in Estes Park, CO. Prior to this retail launch I was in Health Care Receivables Management.  I spent 15 years at Mercy Hospital In Davenport, Iowa with my first job working as a Dietary Aide at age 16 and left as a Patient Financial Services Supervisor.  I went to work for a private law firm in the Chicago area for 3 years and became trained to provide specialty services to hospitals.  Starting in 1992 I spent 12 years as part owner of a  private company providing financial services to hospitals.  We worked predominantly with uninsured patients assisting with Medicare Social Security Disability and Medicaid entitlements to provide the hospitals with a form of reimbursement which included taking patients through the judiciary system when necessary.
Previous Participation on community Boards or Committees: 
Past President of Estes Park Wedding Association, Past President of Estes Valley Partners for Commerce.
I currently serve as the Secretary for the Estes Park Hospital District and board liaison for Estes Park Health Foundation. She is a current board member of Estes Park Economic Development Corporation.
Educational Background:
Attended Marycrest College in Davenport, Iowa
Narrative:
I sought appointment by the County Commissioners in May of 2017 when the prior Park Hospital Board resigned.  It was a time of emotional turmoil and mistrust of leadership by both the community and hospital staff.  This situation reminded me of the times in which I was an employee prior to leaving the hospital.   My time working in hospitals began as a family friendly culture in a charitable hospital run by nuns.  This changed during a time of disruption for the health care industry as reimbursement changes demanded it operate in a business management environment.  This affected employees and left them feeling abandoned and resentful.  I believed I could relate to the situation that Estes Park Health found itself and I applied for the board position to assist in providing a sense of stability and security for those impacted.  I believe the hospital is necessary not only as the source for community health but also as a key economic driver for jobs and community sustainability.
I was elected in November of 2017 and finishing my 3 year term.  This board has provided transparency,  respectful deliberation on issues facing the hospital and the community and governance for the administration.  I would like to continue the strategic direction taken by this board.
William Pinkham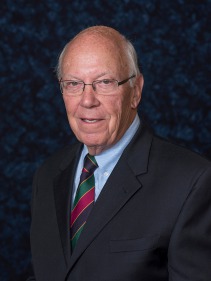 How long have you lived in Estes Park:  20 years
 Prior Experience – Career Information: USAF Captain, retired. Weyerhaeuser Company Fine Paper Division 40 years – Fine Paper Division sales, marketing, acquisitions and divestments, strategic planning, new product development, facility optimization. Retired as Manager of Planning and Analysis.
 Previous Participation on community Boards or Committees: Mayor of Estes Town Board for 8 years after serving as Town Trustee and Mayor Pro-Tem. Platte River Power Authority Board 2008-2016, Estes Valley Land Trust Board 2004-2008. Other prior boards include Art center of Estes Park Board, Park Entrance Pipeline and Water Company Board, Larimer County Open Lands Board.
Appointed to the Estes Park Health Board by the Larimer County Commissioners in May 2017, and elected to the EPH Board by Estes Valley voters in November 2017. Initially served as Chairman. Currently serve as Member-at Large.
 Educational Background: Graduated from Amherst College, majored in Economics. Management courses at Harvard Business School and University of Washington. Participated in Weyerhaeuser Management Development program, Japan Study Mission, and Baldridge Performance Excellence Program.
I seek re-election to continue working with the Board and Leadership Team to strengthen our facilities and staffing to meet community and visitor needs and ensure long term financial sustainability.