Schedule Your Well-Child Visit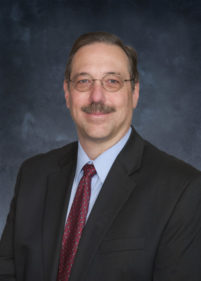 It seems like summer just arrived, and yet, the start of the new school year is just around the corner. Estes Park Health Pediatricians, Dr. Mark Wiesner and Dr. Patti Aldridge, encourage parents to get well-child visits scheduled before kids start sports or head back to school. If your child plays a sport, there may be an opportunity to get a sports physical, but parents shouldn't only rely on that exam to understand their child's current health status.
The benefits of a well-child visit include tracking a child's growth and development. With a pediatrician, parents will receive a full assessment of their child's specific needs with someone who knows him/her and the family. Parents are encouraged to be present at the well-child visit so they can get information and ask questions about their child's development, nutrition, physical activity, sleep patterns, mental health issues, on-going medical concerns and past injuries to name a few. The pediatrician will also check to be sure each child is protected from infectious diseases by reviewing and updating immunizations. If you have any questions about which vaccines are required for the State of Colorado, you can visit: www.colorado.gov/pacific/cdphe/schoolrequiredvaccines.
As the child matures, the well-child visit will change. The teen well-child visit opens lines of communication between the pediatrician and adolescent to discuss health concerns like puberty, substance abuse, mental health issues, peer pressure and sexual behavior.
Once the well-child visit is scheduled, to get the most out of the visit, take some time to review your child's health over the previous year. Write down your concerns and bring them to the visit. Also, if you have a teen, have your child make a list of their concerns that they'd like to share with the pediatrician.
Well-child visits can be scheduled by calling 970-586-2200.